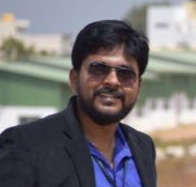 Vinay CCompany: Lecturer - Acharya Institute
I would like to thank Mr. Naveen for your sincere effort to make us understand the concept of Big Data & Hadoop Framework with a nominal fee. I am really Happy that I got a very good institute where I got to know concept regarding Hadoop, Hive, HBase, MapReduce and other parts of Hadoop eco system.. I hereby once again formally appreciate Mr. Naveen for his unique knowledge and the way of presentation. His approach of hands-on practice and discussion of the topics in the class itself is quiet impressive. Congratulations and keep doing good.
Yours's friendly
Vinay C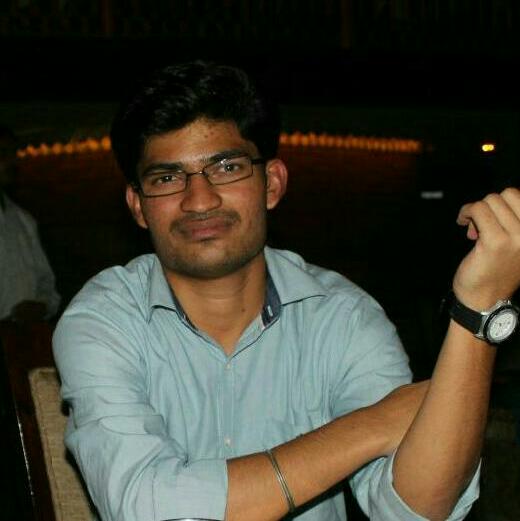 Anand AiliCompany: Tata Consultancy Services
It was a nice Learning experience with NPN Training. The classes were well scheduled and managed. Naveen sir have good understanding of the Hadoop eco system, taught and catered and cleared our doubts with the class and after the class as well. NPN Training made a very good contributions towards developing technical skills of candidates by grouping candidates and doing project using Hadoop eco system. The best part of the course is that doing project on Hadoop made clear all my doubts and understanding of Hadoop eco system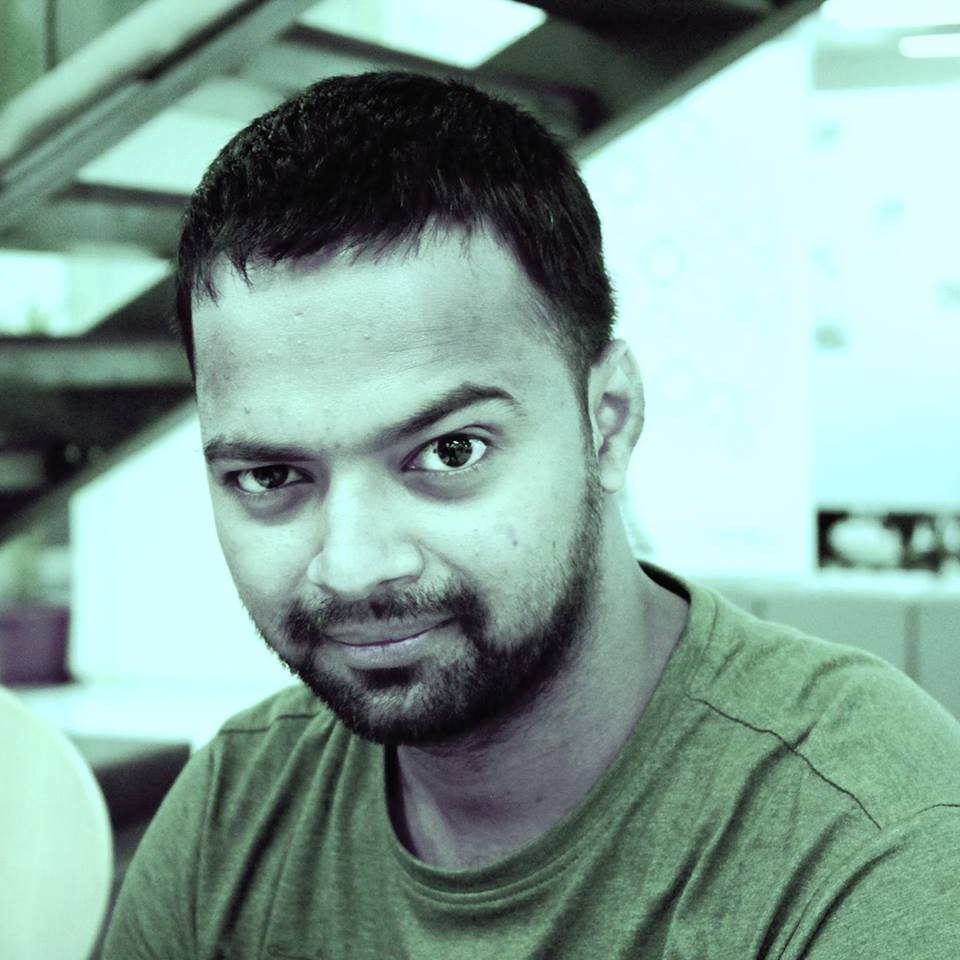 Shivanand Biradar Facebook
As J2EE developer, to catch up with new trends I started googling almost spent months together in finding things(too many things) related to Machine Learning, Big Data Hadoop , IOT Scala many things. But I didn't get what I was looking didn't even know what to start, where to start started self-study, that was not satisfying and finally I needed guidelines to start my venture, that's how I ended up in NPN Training. Let me start this way of my journey of Big Data @NPN Training. This is the place I was actually looking for, Naveen is someone who has the Industry experience & teaching skills, put together an excellent training starting from basic extending with real time projects. He helped me nurture myself with almost all topics. Coming to class room teaching it's a very good environment with limited number of students executing & learning by hands on, totally lab oriented one-to-one teaching that makes you more comfortable in learning and understanding the concept.

RanjithCompany: Webcetera Facebook
I am Ranjith. I was part of Hadoop course in NPN Training. It was a very good experience I had here. The faculty Naveen deliver the things very well. I have been part of Demo classes in two-three different training centers, but demo classes only did not satify and every where there was no hands-on and it was only theory. From the day-1 in NPN Training I enjoyed learning it is more practical here then the theory that makes the actual difference between NPN Training & other training center. Naveen is very well experienced in most of the Hadoop related areas, he use to clear all of all doubts then & there itself. One thing I forgot to mention here they have E-Learning portal developed by Naveen. It is very well organised & easy to refer not much of unnecessary details in there. Overall A VERY GOOD EXPERIENCE, LOOKING FORWARD TO BE A PART OF OTHER COURSES TO IMPROVE MY SKILL SET.

Shiva Kumar P
I got interest in learning Hadoop after attending one of the tech talk in the company. To satisfy my passion about learning Hadoop initially I went through many online courses in youtube. But I coun't learn quicly. So I was looking for class room training for Hadoop. I came to know about NPN Training institute from my friend and things interested me. After joining the training I never regretted it. Naveen sir kep class interactive by giving realtime examples of how the concepts are used in real time his company. The course topics are specific to what is needed for technical carrer . At the end of training I can say I had very good knowledge on Hadoop concepts. And I would recommend NPN Training to my friends.

Keerthi KumarCompany: Cognizant Facebook
Firstly I would like to thank my friend who suggested me for joining NPN Training. I am a java resource where I worked for a project for long time with same technology . So I was knowing only Java which effected my career in groth. I was just trying for a new company but I was getting rejected. I was thinking of new technology then Hadoop comes into my mind, then again new question came to my mind where to join for the coursewith my friend suggestion I joined NPN Training now with java + Hadoop I have confidence to crack the interview. Training includes theory which made me to understand concepts that too with Naveen explanation it was too good. Only with theory knowledge wont be enough so hands on come into picture. In NPN Training hands on classes will be there. Outside hadoop course is too costly it is a good course now a days but in NPN Training fees is reasonable, good materials is the best. So even now I am proud to say I am member of NPN Training. I would like to suggest you people to join NPN Training. Its not only a Hadoop training, it could be testing , Java, C#, Web technologies. Finally I should say thanks to Naveen.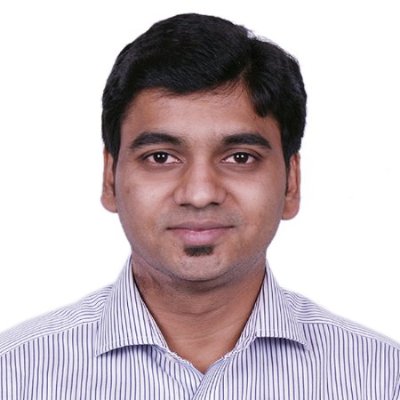 Sachin KarnoolCompany: Principle Software Engineer at Tesco LinkedIn
I heard about NPN Training from my friends I was looking for Java/Selenium training & I felt at the end of course I made the right choice of joining this institute . Naveen "The Trainer" hads very good in depth knowledge of java and the way he teaches the topic is awesome. He ensure there is individual attention on every one and by the end of course with minimal effor from the student, we can learn the topic very clearly. The best part of NPN Training Individual Attention Realization of the topic Multiple Session if required, where the topic is unclear We will never feel that we are overloaded with the topic

As I am Student of NPN it's really a good institute . I learnt so many things in Java. As I am also student of another institute there I didnt learnt much about Java. Naveen sir has covered all the topics in Java. After the class he will make us to sit and practice this will help us a lot. Even the crowd is also less only 10 members in a batch this will help is to reach him nicely and we can discuss. How much we pay fees more than knowledge we will get instead of going to join other institute I will suggest my friends to join NPN Training.

Sharanbasappa
I have learnt so many things from NPN Training centre. I came to NPN Training by my friend reference, his friends also got trained from this institute only & got placed so he referred me to take training from this insitute. Training method is good and teaching also i have felt good & I have learnt so many things now. I am 100% confident to get placed in one of the good company I should thank to NPN Training and I want to tell NPN Training should be No 1 in Karnataka.

This is Sharan, before going to tell about NPN Training I will tell something about the person who is behind the training institution, this person who comes with his hard work & he has a good heart, good human being and very friendly person who gives more support to knowledge and who work hard to learn good things and that is Naveen sir. Now coming to NPN Training the institute which give you not only knowledge it will provide you with realistic project atmosphere where Naveen sir sir explain the things in that manner so that you feel that as if he is explaining the things with real time projects. I felt I gain knowledge from this insitition , so friends I suggest you dont miss this institute keep in touch in future its worth for you only. I feel thankfull to Naveen sir for sharing his knowledge and support and make us to feel as a good professionals. Thank you once again

Sharanbasava Patil
I joined to learn Selenium apart from this I learnt core java very well each concepts in java explained well now i can easily tell that i am a Java professsional. In class max of 10 members so easily we can able to ask any questions and get solution their itself.

Madhuri T.SCompany: Infosys Technologies Limited Facebook
I felt very nice after joining NPN Training. It was good to have classes on sunday morning as people after start their profession become lazy to wake up so soon. I got an opportunity to learn many more things in java which i likeed the most from my college days. I am able to recollect all the topics of java which I learnt during those days. Coming to Selenium it was brand new subject in which I know only the name "Selenium". Now i can say with confidence that i can easily tell to any one that I'm an automation tester.sorry| Naveen always says as Automation Engineer. I'm thankful to my friends who told me about this institute which helped me in learning new, worldwide, much used tool "Selenium". Thanks to Naveen who taught us very nicely, each topic in Selenium.

Sir your method of teaching and presentation is good. It becomes easier to remember concepts after your class. After your class it becomes easier to understand concepts in the reference book.

Sridhar
NPN Training was one of the institute I visited for Demo class. The way the demo was presented here attracted me and I immediately joined the classes. Naveen is more than a teacher, he inspires and encourages us to learn more and his classes are never boring. He explains the practical aspects more than theoretical aspects. There is always fun in the class. I would certainly recommend his training for my friends and colleagues. All the very best to achieve your dreams Naveen sir. Course : Hadoop

ChayashreeCompany: Societe Generale Global Solutions Facebook
I am really happy now about my decision where earlier i was unhappy in joining other institutes . But now my choice was perfectly correct finally I found the lecturer who concentrates on each student encourage them to learn many things and teach in such a way that even being a fresher will be able to understand the entire course. As i know it is the first institute which will provide an opportunity to the students to attend twice the classes untill they get complete knowledge about it. About teaching it is perfect so that even a student with limited knowledge about the concept can get better knowledge about it. Now i would really like to thank the institute in helping me to improve the knowledge in the course Course : Hadoop
Pages:
1
2
3
4
5
6
7