Pawan Rao
In this institute quality of teaching is nice and I got the practical exposure to write my own programs.Cost wise it is very less and its truly knowledge and job oriented course. I am very much thankful to Mr.Naveen for all his guidance and help.

Girish L
The syllabus content is relly best which helps us to settle faster in the company. Fees is full paisa vasul.i.e.the things we learn & fee we pay is full satisfactory for us. The gain of knowledege is tested by teaching,Naveen Sir is awesome with the teaching skills.A teacher main quality is patience,Naveen sir is provide with great quality of patience for teaching. An online portal with huge information that helps us improving our knowledge on daily basis. The Security maintained in online portal is never seen till date. The delivery of concepts,understanding to a unknown computer science background student is really good. Riding an institute with one man army and without the advertisment and still students are crowded. Regards Girish L

Jayalakshmi Deshpande
I was searching to join Hadoop course. All I found was online training no interactive class room session.
Finally I came to know about NPN Training by Google and I called Naveen and verified, this is the best choice I did. All other online course fee is around 30k but Naveen charges only 9500 for Big Data hadoop course.
Course is completely Hands-on and he explains and helps students who stucks in between while doing Hands on.
I am from Testing Background I even enrolled for Java classes. Joining NPN is good decision . People who want to learn Hadoop with Hands-on then NPN is the place to be.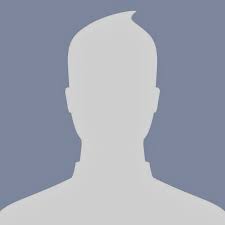 Sivakameswari Balasubramaniyan
Facebook
Best institute for learning Big Data. course is structured to concentrate mainly on handson which is the biggest advantage for beginners. Thank you naveen sir.

Madhuri T.S
Infosys Technologies LimitedFacebook
I felt very nice after joining NPN Training. It was good to have classes on sunday morning as people after start their profession become lazy to wake up so soon. I got an opportunity to learn many more things in java which i likeed the most from my college days. I am able to recollect all the topics of java which I learnt during those days. Coming to Selenium it was brand new subject in which I know only the name "Selenium". Now i can say with confidence that i can easily tell to any one that I'm an automation tester.sorry| Naveen always says as Automation Engineer. I'm thankful to my friends who told me about this institute which helped me in learning new, worldwide, much used tool "Selenium". Thanks to Naveen who taught us very nicely, each topic in Selenium.