Sridhar
NPN Training was one of the institute I visited for Demo class. The way the demo was presented here attracted me and I immediately joined the classes. Naveen is more than a teacher, he inspires and encourages us to learn more and his classes are never boring. He explains the practical aspects more than theoretical aspects. There is always fun in the class. I would certainly recommend his training for my friends and colleagues. All the very best to achieve your dreams Naveen sir. Course : Hadoop

Sajied Ahmed
NPN Training is a place where you get complete information on the courses you opted for. The trainer Naveen is very knowledgeable & supports every individual in the class. All the concepts are thought very clearly with live examples. Its a perfect place to learn new things and implement in our current profession. The trainer Naveen is very much dedicated towards the teaching.Each and every individual he makes sure that all the concepts are understood. Naveen never hesitate to explain the concepts again and again. I would personally recommend every one to join this institute. Regards, Sajied Ahmed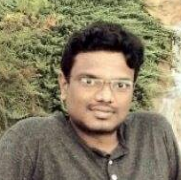 Hitesh Yadav
Senior Software Engineer at Mindtree LtdLinkedIn
The way Naveen teaches is really good and every one in class will be able to understand the concepts crystal clear. Highlight of the training is thata he will be teaching raw Hadoop cluster instead of using hadoop distribution vendor and other important thing he will give you idea of all the latest technologies that are used in Big Data projects.
Finally Training was fantastic learning experience.

Ranjith
WebceteraFacebook
I am Ranjith. I was part of Hadoop course in NPN Training. It was a very good experience I had here. The faculty Naveen deliver the things very well. I have been part of Demo classes in two-three different training centers, but demo classes only did not satify and every where there was no hands-on and it was only theory. From the day-1 in NPN Training I enjoyed learning it is more practical here then the theory that makes the actual difference between NPN Training & other training center. Naveen is very well experienced in most of the Hadoop related areas, he use to clear all of all doubts then & there itself. One thing I forgot to mention here they have E-Learning portal developed by Naveen. It is very well organised & easy to refer not much of unnecessary details in there. Overall A VERY GOOD EXPERIENCE, LOOKING FORWARD TO BE A PART OF OTHER COURSES TO IMPROVE MY SKILL SET.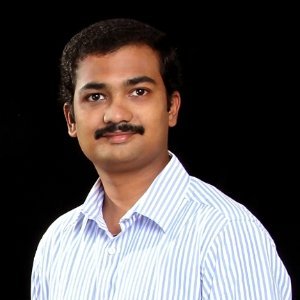 Sivaguru Murugesan
Team lead at NTT data GDSLinkedIn
This program has certainly set way to master the present-day Distributed computing environment. The ideal training methodology motivated me to get skilled efficiently and expertise in Hadoop. And Of course Yes!!! It has driven me to strengthen my CV and experience. As the saying goes "Each person holds so much power within themselves that needs to be let out. Sometimes they just need a little nudge, a little direction, a little support, a little coaching, and the greatest things can happen." This firmly gives much sense here. I strongly believe that this course has improved my confidence as an individual and has taught me how to effectively enhance my employability. Besides teaching here comes the opportunity also to self-learn and explore the Framework with appropriate tasks and responsibilities given to each individual. This make easy to be highly participatory. The practical exercises are useful in offering 'hands on' experience. The interactive atmosphere and live examples used are refreshing. And to the point it's an excellent programme to gain knowledge.