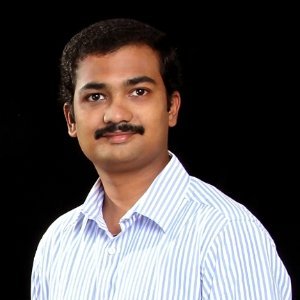 Sivaguru Murugesan
Team lead at NTT data GDSLinkedIn
This program has certainly set way to master the present-day Distributed computing environment. The ideal training methodology motivated me to get skilled efficiently and expertise in Hadoop. And Of course Yes!!! It has driven me to strengthen my CV and experience. As the saying goes "Each person holds so much power within themselves that needs to be let out. Sometimes they just need a little nudge, a little direction, a little support, a little coaching, and the greatest things can happen." This firmly gives much sense here. I strongly believe that this course has improved my confidence as an individual and has taught me how to effectively enhance my employability. Besides teaching here comes the opportunity also to self-learn and explore the Framework with appropriate tasks and responsibilities given to each individual. This make easy to be highly participatory. The practical exercises are useful in offering 'hands on' experience. The interactive atmosphere and live examples used are refreshing. And to the point it's an excellent programme to gain knowledge.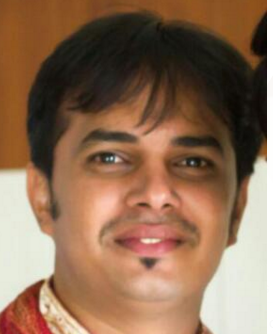 Sri Nidhi CM
Tech MahindraFacebook
I am truly amazed and pleased with your Teaching Skills and the quality of Knowledge you transformed us. With My Experience I would say Mr. Naveen is best in teaching and undoubtedly the Best institution on all the courses offered in NPN training Institute.I had come here for Hadoop Classes wherein I gained knowledge of what I was expecting.The best part is he suggests the candidates to learn the latest technologies and he also gives a glimpse on those in the classes. The Fact is he doesn't commit any placements but what I felt after attending his class was very confident and gained confidence in cracking interviews.The materials are top notch and the batch in NPN Training Institute Deals with 9 per batch and you get lot of attention. In Simple Terms I would describe NPN Training Institute as Quality, Knowledge and Teaching at its best. Naveen you are doing best job by helping others keep the same work going..... :):) You deserve a grand applause!!!!

Ashok Naik
Infosys Technologies Limited
Hi, The course timings were very convenient.The trainer is expert and gives best examples to understand the complex scenario. I have spent only 5000 to learn Java & Corporate Training, i was fully satisfied with the training. The Teaching and presentation skills of the trainer were really excellent. Above all Good material and assignment contents. Suggest to join. Regards Ashok Naik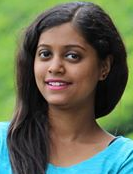 Surabhi KS
Software engineer at Evry India pvt ltdLinkedIn
I have opted for Big data Architecture course in this institute. I had enquired in many other institutes before and one of my friend referred me here. After first few classes I was very much convinced that I have made a right decision by joining here. The materials and assignments given are very helpful. He summarizes all the topics covered at the end and beginning of each class which will be very helpful for us to remember. I would definitely recommend this institute to my friends. It's totally worth the amount we pay.

Chiranjeevi
I got the practical exposure on programming and automation tools.I liked the tutor's subject knowledge and his menting skills.Lab facilities were provided with assistance on current day tasks. All concepts taught with crisp and clear manner.